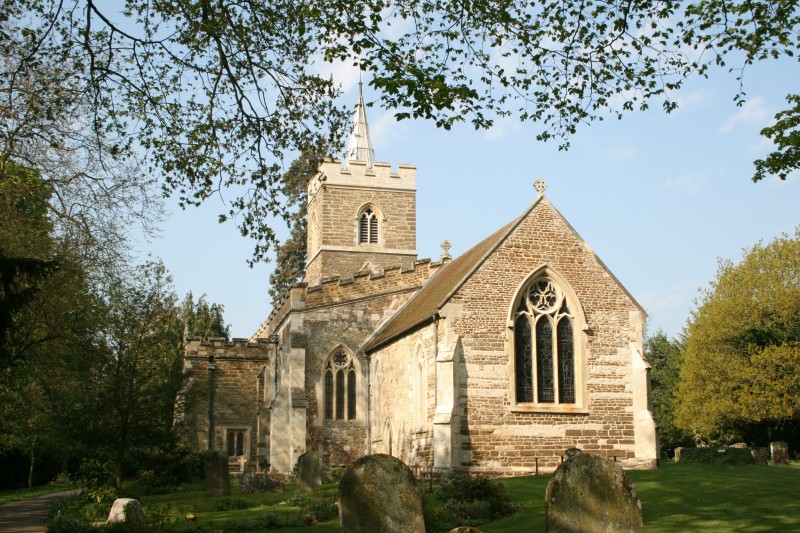 WESTONING CHURCH is a thriving community of worshippers drawn from Westoning and it's surrounding villages.
If you've just moved into the area or are a visitor you can be assured of a very warm welcome. We have a range of services suitable for all ages.
This Sunday.....
...we celebrate a Holy Communion at 11:00. Sunday is Palm Sunday, the beginning of Holy Week. It's the day Jesus entered Jerusalem to the acclamation of the crowd. The same crowd that called for his crucifixion only days later. We are each given a palm cross as a reminder of the journey Christ took and we are encouraged to mark the events of Holy week through the various services on offer (see below).
... we have an Informal Service at 18:00 (6 p.m.). We'll be joined by Jackie McAll and she will be talking to us about her walk on the Pilgrims Way from Winchester Cathedral to Canterbury Cathedral. Her talk is called "Walking Through Fear". It promises to be an inspiring evening.
This Week....
Monday 26 March The Quintet Choir will be holding an evening of word and music appropriate for Holy Week.
St Georges Church Toddington 19:30
Wednesday 28 March The Quintet Choir will be repeating the event held at Toddington on Monday.
St Mary's Church Harlington 19:30
Maundy Thursday (29th March). We celebrate the Eucharist - the breaking of bread and the taking of wine. Jesus did this with His disciples on the night before His arrest and trial. We leave the church in silence - stripped of all its adornments - to symbolise how Christ was deserted. Share with us the beginning of the Easter story.
Westoning Church 19:30
Good Friday (30th March)
We have two services today.
Westoning Church 10:00: This is aimed at the young and the young at heart. It's a time of worship, word and prayer followed by crafts and activities.
Westoning Church 14:00: Our second service marks the third hour at the cross. It's music and readings with time for reflection. We also offer a short talk. A time to contemplate the immense sacrifice made by Christ for you and for me.
Easter Sunday (1st April) HE IS RISEN - ALLELUIA!
Three opportunities to worship with us.
Greet the Dawn! We meet outside the church as the dawn breaks and light a candle to represent the light of Christ. We then take this light into the church. We share a short time of worship and then take breakfast together. It's a great time of fellowship do join us!
06:30 Westoning Parish Church
Holy Communion. We meet to celebrate Christ's triumph over death and His Resurrection. All are welcome to this joyous service.
09:30 Tingrith Parish Church and 11:00 Westoning Parish Church.
Our regular services
Our normal pattern of services is set out below - but please check the calendar as there may be changes due to special services.
On the 1st Sunday of each month at 11 a.m. we hold our Family Worship with Communion. This service is all "on screen" and has a lighter feel to it.
On the 2nd and 4th Sundays, again at 11 a.m. we have a more traditional Holy Communion.
On the 3rd Sunday at 9:15 we have our "Service with a Smile". It's designed for the young at heart and has worship, crafts and free refreshments. Then at 11a.m. we have a Family Communion, a little less formal than the Holy Communion services.
Then, on the 4th Sunday at 6:00 p.m. we have our Informal Praise and Worship. It's a time of prayer and praise with a talk or testimony.
If there's a 5th Sunday, at 11:00 a.m. we often hold a service of Morning Prayer. But that can change!
Please check the calendar for what's going on - it will be kept up to date.
We look forward to welcoming you to one of our services soon.
More details are available from:
Our Vicar, Reverend Nigel Washington,
01525 714442 or nwashy2@gmail.com
or either of our two readers,
Jon Denman, 01525 720695
or
Steve Farmer 01525 712651 (StephenJFarmer2@aol.com)
To contact the editor: editor@westoningchurch.org.uk